This week at Billsby we're kicking off May with even more exciting customization options for the checkout and account management models
More terminology customization
Although we already had
some
options for terminology customization, we've expanded the list of terms you can alter in the configuration menu.
With more terminology customization, you'll be able to tailor terms like
product, plan, unit, add-on, allowance, setup fee,
and
subscription
in the checkout and self-service account management models, to better suit your business.
To help your customers get a picture (
pun intended
) of the subscription they're purchasing, we've added the ability to upload an image to your products and plans.
These images will be shown in the checkout, displayed clearly at the side of the product and plan.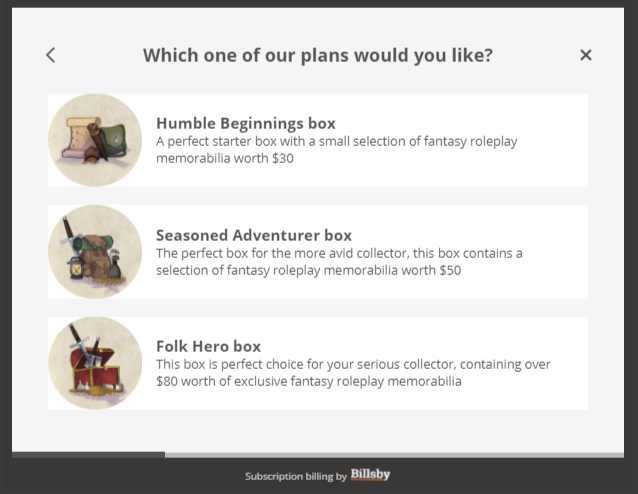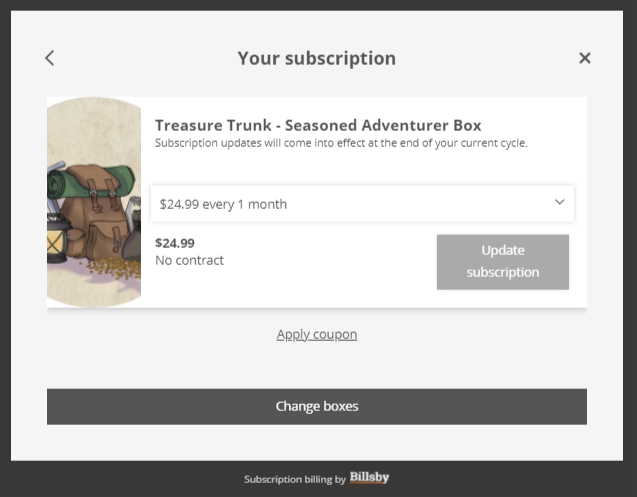 Fixing issues you've reported
In addition to these new customization features, we've been working to fix any problems you've reported to us